Farhan Khan, one of the most promising actors of Bollywood was born in Burnhanpur, a small town in UP and was raised in Mumbai. As a happy go lucky young chap, he planned to take up athletics as a career. He was, in fact, a successful athlete in his college days and cherished a dream of participating in the Olympics. His extraordinary feats of holding four times record in the Mumbai university's athletics meet have drawn him under the limelight. His performance at the state level athletics meet was excellent too. He finished his graduation studies with English as major subject from St Andrews Bandra.
Hardly did he realize that his career was about to take a sweeping turn into the scintillating world of acting and filmdom. Celebrities are born it's true but celebrities are crafted as well. He was destined to be an eminent athlete, but it was the genetic traits that drew him towards acting. Twist of fate had crafted an upcoming actor out of him, and the beauty lies in the fact that he was quick to realize this and successfully honed his acting skills to make it on the silver screen someday.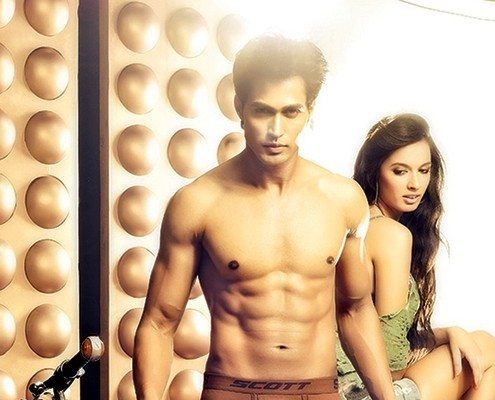 Farhan had always had the zeal for attention grabbing performances.  In fact, the deadly combination of Farhan's boyish good looks and his athletic physique helped him to make a breakthrough in acting profession where public acceptance is a kind of acid test. Film studio sets were not alien to him as he used to be a frequent visitor since his childhood days. He made his acting debut in theater following his actor father's footsteps where he learned acting in true sense. Farhan, as was expected, emerged a victor with a quantum leap in a popular TV show playing the lead male role.  With a few films up in his sleeves, Khan is looking forward to some great blockbusters of the year.
Born in small town in Northern India, Farhan Khan's meteoric rise as an actor has been phenomenal. The graduate from St Andrews College Mumbai and an eminent university record holder athlete, Khan gradually honed his inherited acting skills that initiated from stage acting to making an entry in Bollywood tinsel town.