Farhan Khan – As An Athlete
Farhan was a successful athlete, and his love for sports was overwhelming before he took to modeling.  It is a rare trait among professional actors.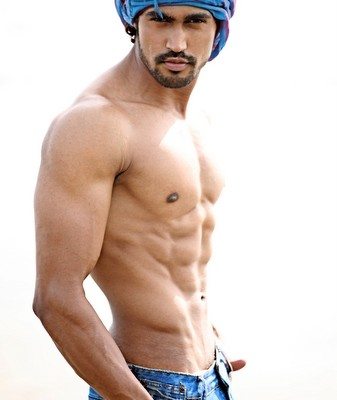 This young guy from Madhya Pradesh with a god gifted height and physique always had a passionate dream for taking up the career of a sportsman. His sporting skills that sprouted in childhood bloomed when he entered the college. Luckily, he was in Mumbai due to his parents' professional demands and that provided the perfect ground for this upcoming athlete.  The city stood as the best possible destination that beckoned him, and he felt that he would be able to realize his long cherished dreams. Pursuing a sporting career in this city appeared quite feasible which would not have been possible in his small home town. Farhan was intelligent and didn't have a limit to his immense energy and enthusiasm. Therefore, he made the best use of the opportunity and geared up his sporting activities in his college days. He started participating in the prime track and field events in college concentrating on studies as well. Naturally, a college provides a better exposure and competitive environment than school, and Farhan with his excellent performance shot in to limelight in college and university meets. The adequate infrastructure and support provided by this city and the college kept his flame of passion burning and Farhan didn't disappoint his alma mater. Success started flowing in. His lighting speed made him a four time record holder in athletic activities in Mumbai University. His record in state level meets was also staggering that almost made him to the Indian Olympic squad. Farhan, today, is a well established model and actor, but his short tenure as an athlete built the grit in him to achieve something praiseworthy in the near future.